Rick's Garden Center Bare Root Fruit Trees 2023
Great news for backyard orchardists- our bare root fruit trees just got confirmed for Spring 2023. This will be our second year offering bare root trees in the nursery. For those not in the know, bare root trees are sold, as the name suggests, without any soil on the roots. There are numerous benefits of planting bare root, but time is of the essence as far as purchasing, handling, and planting are concerned. If you missed our blog post from last year, check [here] for a great rundown on what bare root trees are, how to handle and plant them, and a lot of other great information. Here's a brief rundown of some important information you can find there:
Why Bare Root?
Improved tree health- no circling or girdling roots, easier transplant
Reduced weight- less gas used, less expensive shipping, easier handling/planting
Cost effective- roughly ½ the price of similar-sized container trees. All varieties will be $48.99, tax free (that's right- you pay with a $50 bill, we'll give you back a dollar and a penny in change.)
When are they available?
This depends largely on weather- trees should be arriving in early April. All bare root trees are sold on a first come, first served basis. Sales end when trees break dormancy–usually in late April–which necessitates their immediate planting. If you'd like to be notified when they arrive, please email info@ricksgarden or call the store at (719) 632-8491.
We've made some tweaks to our available varieties, and I'd like to take the time and share them with you. We have some varieties I'm confident you won't find anywhere else.
Ambrosia Apple
This variety arose from a chance seedling discovered in British Columbia. This is one of the newest varieties available at Rick's nursery, and has a sweet, juicy, aromatic fruit. This apple boasts beautiful color, long storage time, and once cut is slow to brown due to its low acidity.
Auvil Early Fuji Apple
This sport has all of the things you love about Fuji apples, and is ready for harvest six weeks earlier, making this apple a great option to spread out your harvest time. Discovered by Grady Auvil, a renowned Washington orchardist. Complex in flavor with a dense, crisp flesh.
Gale Gala Apple
This exclusive, improved Gala strain is noted for its beautiful, deep red color. Available only through VanWell nursery, our distinguished wholesale grower. Similar in taste and texture to Royal Gala making it good for both fresh eating and preserving, and perfect for desserts.
Royal Red Honeycrisp Apple
Everyone's favorite apple now comes with better storage time and improved color. The perfectly snappy, crisp texture and sweet, slightly tart profile explain this apple's overwhelming popularity. A versatile, hardy, and in-demand apple.
Red King Red Flesh Apple
New this year to Rick's nursery, this apple has the unique feature of dark red flesh- even the juice is pink! Brilliant red skin, beautiful pink flowers, and an irresistible crunch are other qualities of note. This tree is triploid, which means that its pollen is sterile and will not pollinate other apples. For those interested in only the most unique apples, this variety is sure to please.
Red McIntosh Apple
It's hard to think of a more classic apple than the McIntosh, whose popularity has been holding steady for more than 200 years. Perhaps also the poster child of the "all-purpose" apple, this variety has impeccable range as fresh, baked, preserves, cider, and many other applications. A supremely hardy, reliable producer.
Yellow Newtown Apple
The oldest heritage apple available through our bare root program, the Yellow Newtown (also called Newtown Pippin) originated in the late 17th century. Regarded as a winter apple due to its impeccable storage time, its flavor actually improves after harvest. As Thomas Jefferson said while visiting Paris, "they have no apples here to compare with our Newtown Pippin."
Benton Cherry
This sweet cherry does it all: it is self-fertile (does not require a pollinator), late-blooming (to avoid early Spring frosts), semi-freestone (easy to pit), and has a gorgeous carmine color. A reliable producer with large fruit, its taste is superbly sweet with just enough acidity to make it perfect for fresh eating and also baking and preserves.
Early Italian Plum
This self-fertile plum is rich in flavor and ripens sooner than regular Italian plums, a boon to those of us with a short growing season. Another versatile "all-purpose" variety that is good right off the tree as well as in the kitchen. Tree features smaller stature and fragrant blooms.
Thanks for reading! We hope to see you in the nursery this Spring. We open our doors mid-April, but we have staff on board all year long to aid you in your gardening quest. Happy planting!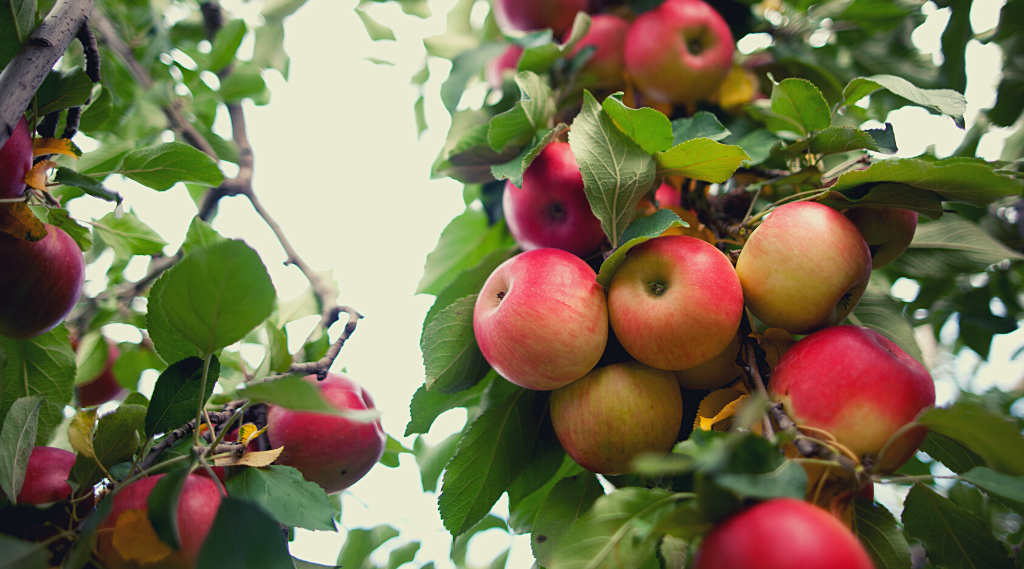 Bare Root Fruit Trees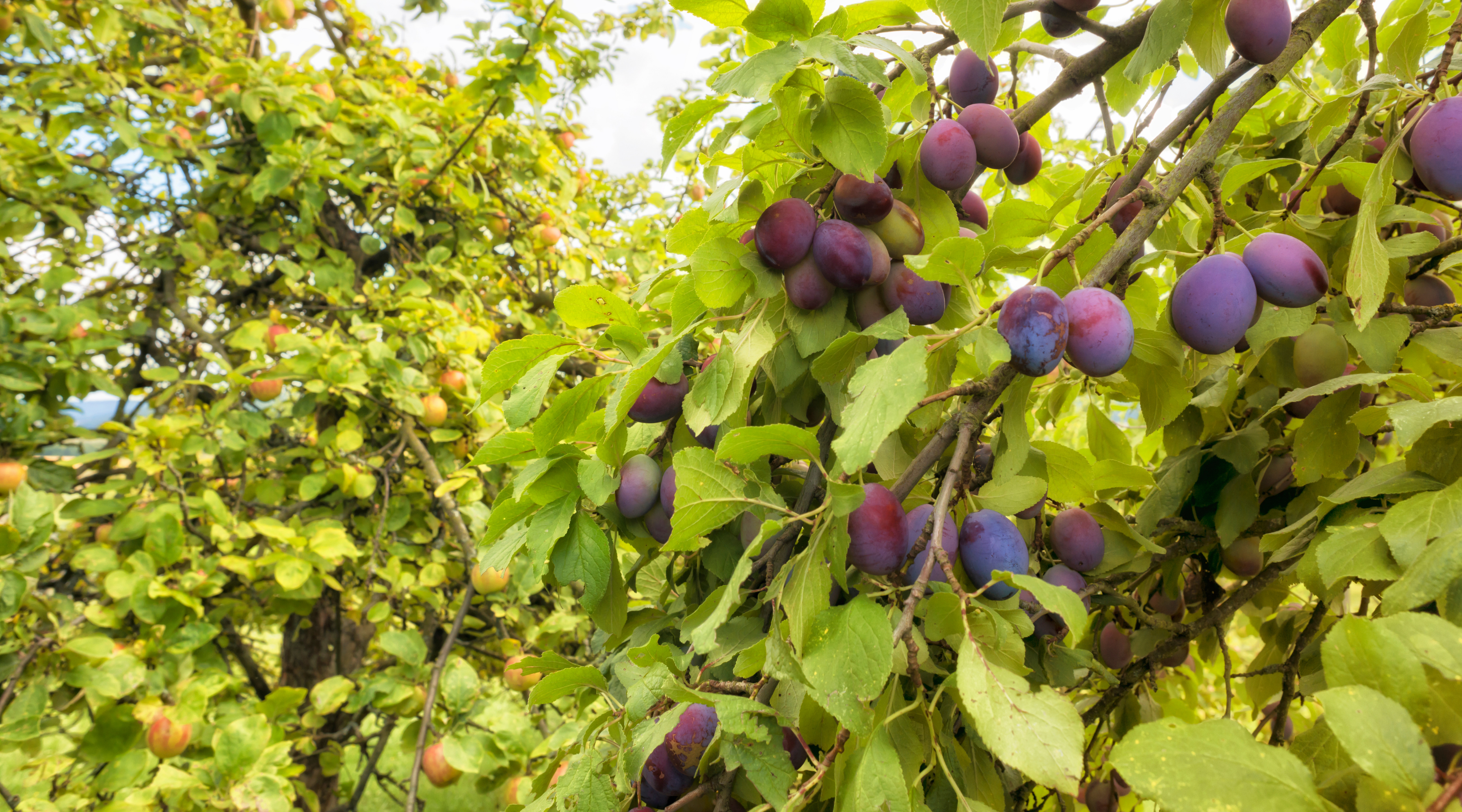 What are bare root trees?
Bare root trees are harvested from their growing beds in the late fall, and the soil is removed from their roots. They are kept in cold storage over the winter, and planted before they break dormancy in the spring.
What are the advantages of planting bare root trees?
Improved Tree Health
Bare root trees are not grown in a container. This eliminates the industry-wide problems of circling and girdling roots that develop in container-grown stock, a major threat to even healthy-looking plants. Also, since bare root trees are planted early in the spring before they leaf out, the trees get a head start on developing strong root systems in the native soil before they start producing leaves, flowers, and fruit.
Light Weight & Reduced Environmental Impact
Bare root trees are much lighter when shipped. This saves on freight and fuel and makes them easier to maneuver while planting.
More Cost Effective
Shipping bare root trees is much less expensive, and that savings is passed directly to the customer. Our trees will be comparable in size to a #5 container tree, but for half the price! (All trees will be a minimum of 5/8th inch caliper.)
We are excited to offer bare root fruit trees at Rick's this spring! We are working hard to bring you the best fruit trees possible.
Excellent Quality
The bare root fruit trees we are selling will be of superior quality! We chose to source these trees specifically from growers who supply professional orchardists. Van Well Nursery is based in Washington state and works with several orchards in the Palisade, Colorado area. They have an excellent reputation among professional growers, and we're excited to offer that level of quality in Colorado Springs! We have consulted with Van Well to bring you the best in bare root fruit trees for our local climate.
Exceptional Rootstock
Since their seed is not true to type, fruit trees are produced from cuttings. Many species of apples, pears, and plums do not root easily from cuttings, so they are grafted onto rootstock grown specifically for this purpose, a practice dating back over 2,000 years.
When purchasing any fruit tree, it is important to inquire about the quality of the rootstock. For our bare root trees, all apples are grafted onto EMLA 7 rootstock. This rootstock is semi-dwarfing, meaning each variety will grow about 50-60% smaller than typical, which is perfect for backyard orchards. This rootstock was chosen for its cold hardiness and extreme resistance to fireblight. The plums are grafted onto a peach seedling rootstock.
Interesting Varieties
This year, Rick's will have eight kinds of apples and two kinds of plums to choose from. We will have heritage apples like Macoun and Yellow Newton, and some new arrivals like Ambrosia and Gale Gala. We even have an apple variety that's used for cider, Yarlington Mill, which arose from a chance seedling discovered in 1898! The plum varieties are both European plums and are very cold hardy.
It should be noted that all apples need another apple (or fruit-bearing crabapple) of a different variety to cross-pollinate. Both types of plums that we carry are semi self-fruitful, but they will bear a heavier crop with a different plum cultivar nearby to cross-pollinate. The two plum varieties we will be carrying will cross-pollinate with each other very nicely. For fruit trees to cross-pollinate, they should be planted within 100 feet of each other.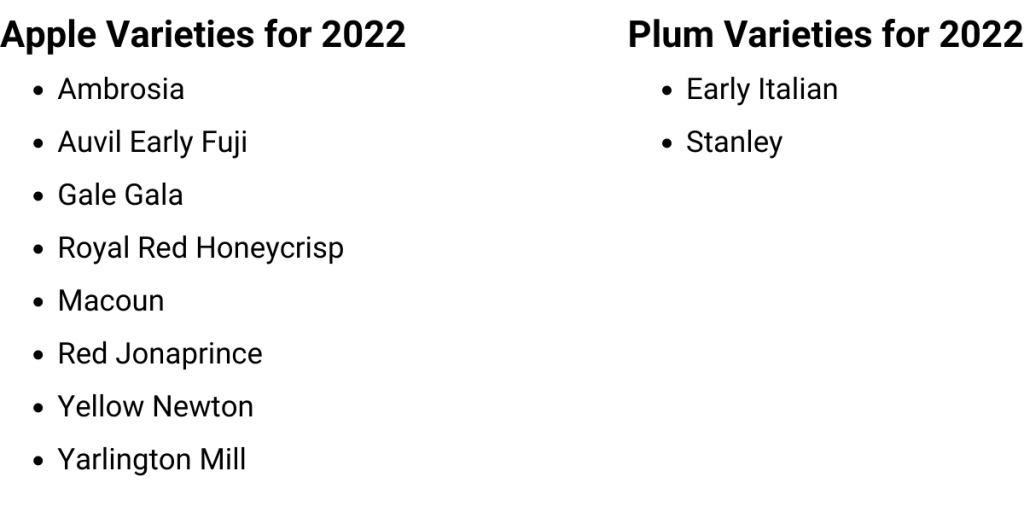 Cost and Availability
Each bare root tree will be $39.99 and will be sold on a first come, first served basis.
The trees will be arriving in early March, weather permitting. We will continue to sell the bare root trees until they start to break bud, most likely in early April.
If you would like to be notified when the bare root trees become available, please email us at info@ricksgarden.com or call the store at (719) 632-8491 to be put on our notification list.
Timing and Handling
Timing is important when purchasing and planting bare root fruit trees. Bare root trees can only be planted in the early spring. Bare root trees that are planted after they leaf out have a much lower survival rate.
Proper handling is crucial for bare root stock. Roots should never be allowed to dry out – even five minutes of sun exposure on a warm day can do life-threatening damage to the tree. When you purchase a bare root tree from Rick's, you will be provided with a burlap sack and wet mulch (or other means) to protect the roots during transportation.
The tree should be planted as soon as you get home from the nursery. If you will not be able to plant the tree immediately, please talk to our nursery staff so they can advise you on proper storage procedures.
Planting
Planting bare root trees is very similar to planting trees that have been grown in containers. The most important thing is to not plant too deep; you should have a structural root within the first one to two inches of soil. Amend soil to a maximum ratio of one part compost to four parts native soil. Cover the planting area with three inches of mulch, taking care to not contact the trunk. Staking may be necessary depending on root spread, soil type, and wind exposure.
Protection
Young trees that are small in diameter are the perfect size for deer to rub their antlers on. If deer graze in your neighborhood, cage trees immediately after planting. Trees left unprotected for even one night can be terminally damaged by deer.
For additional tree planting resources, please visit:
Tree & Shrub Planting Guide by Rick's Garden Center:
The Science of Planting Trees by CSU Extension: https://cmg.extension.colostate.edu/Gardennotes/633.pdf
Fall Perennial Planting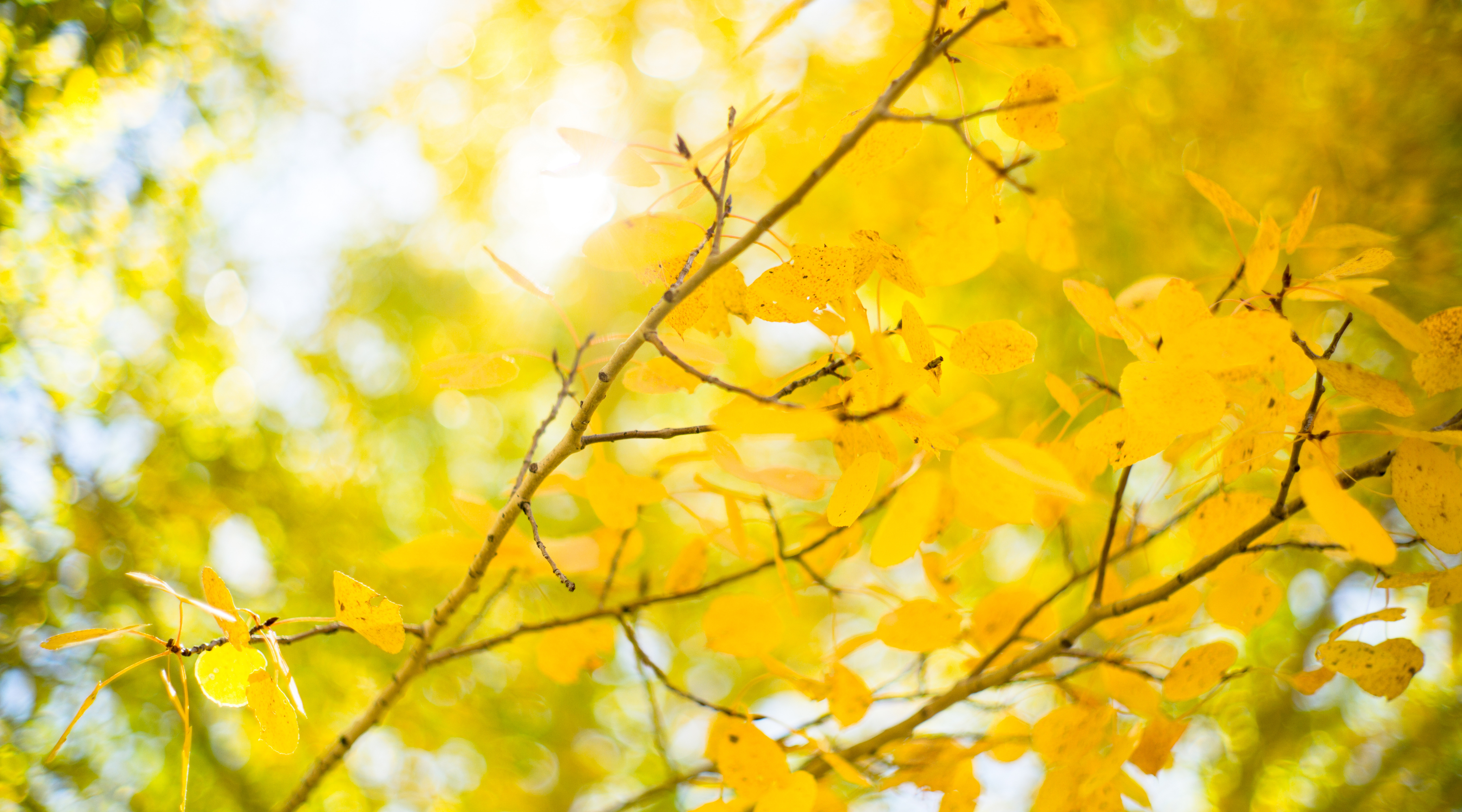 Planting in the fall can save you a lot of money while also giving plants a jump start next spring! Plants that establish strong roots during the fall will come back bigger and stronger in the spring time.
However, fall planting requires careful consideration and attention to detail from the gardener. The trick is to give fall plantings a little extra care to help them get established before the really cold weather sets in.
Here are four things you can do to help your plants get established:
Soil Inoculant
At the time of planting, be sure to use an inoculant specifically formulated for perennials, trees and shrubs. These products will help the plant to start establishing roots before all of the foliage dies back. We recommend using an inoculant over a root stimulator this late in the season so you can avoid giving any extra nitrogen to the plant before it goes in to dormancy.
Mulch
Mulch helps to retain soil moisture while also protecting roots from sudden changes in temperature. We recommend using 3″ of a good quality mulch to keep plants protected. Make sure that mulch does not contact the bark of woody perennials.
Protect Plants from Early Freezes
Keep an eye on the weather and cover the plants when the temperatures dip below freezing throughout September and October. This is most important for perennials. Trees do not need to be blanketed, but bark wrap should be used on all young trees to protect the trunks from splitting during our freezing and thawing cycles. When covering perennials, use heavy fabric or plastic and prop it up so that it is close to, but does not touch the plant (Plastic that touches the plant during a freeze can actually do more damage.) Be sure the covering goes all the way to the ground and cover the edges with soil or mulch so that it will trap heat from the soil.
Water
To support adequate root growth, plants will need to be watered regularly in the fall. Keep your soil evenly moist, but not soggy, through the fall time. Remember to monitor your plants regularly! A plant that crisps up due to lack of water in the fall time is not likely to survive the winter. When the plant goes dormant, they will require less frequent watering, but will also need to be watered throughout the winter. Remember that desiccation is the result of cold weather plus dry soil. For more details on winter watering, visit our Blog.